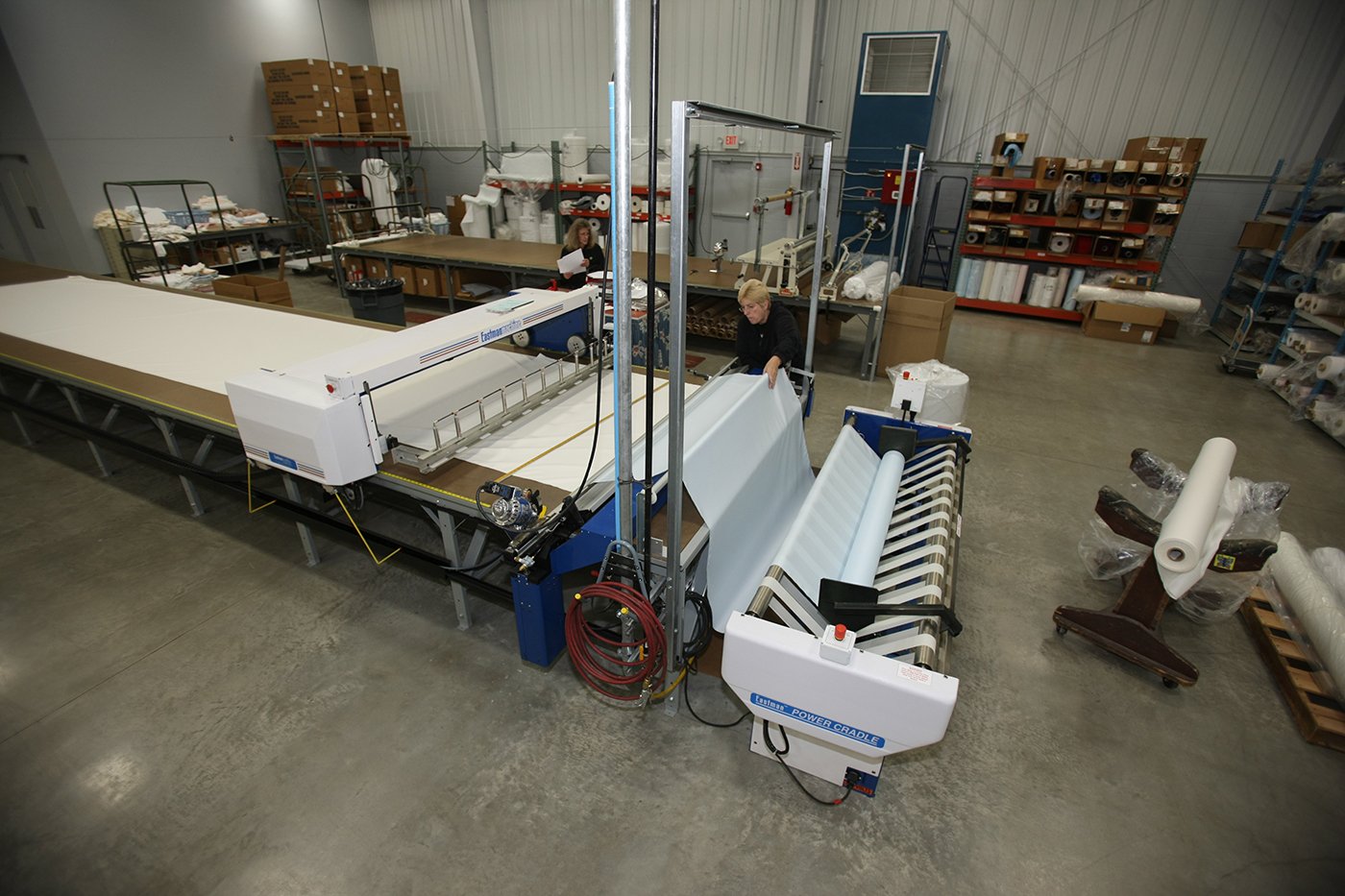 Welcome to Tiedemann-Bevs Industries

Celebrating 150 years of history, entrepreneurial spirit,
determination, and superior customer service.

Learn More
What We Do
Tiedemann-Bevs Industries is the leading manufacturer of interior and exterior casket textiles, embroideries and snap in panels for caskets. We have been providing quality textiles, embroidery, interiors and supplies to the casket industry for 150 years. We are a contract sewing operation and have a large embroidery department for that personal touch.
We carry a wide range of sewing supplies, enhancements, casket covers, specialty items, woven and non-woven fabrics.  We also distribute anything that can go into a sewing room like supplies, tools, threads, needles, machines, pillow blowers, etc. Please check out our extensive product line.
Although we started in the casket industry, we also offer our sewing and embroidery services to many different industries. Please call our customer service department for your sewing and embroidery needs! They will be happy to assist you with any project you are working on.
PERSONALIZATION OF PRODUCTS
We use various methods to personalize products such as panels, pillows, garments and patches using heat transfers, embroidery and custom printed images. Contact us with your personalized order!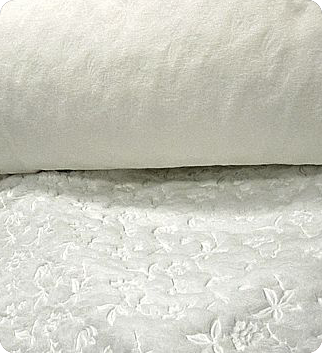 ONE STOP SHOP
We are known in the "Casket Industry" as a One Stop Shop as we carry a wide variety of materials and products used to produce finished caskets.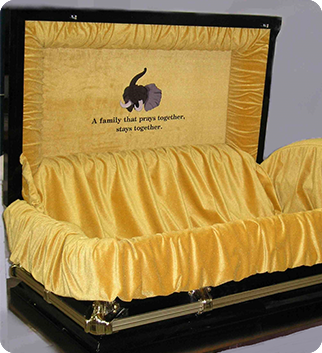 CUSTOM CASKET INTERIORS
We are best known for offering enhancements for the interior of caskets.  Please contact our customer service department to discuss your design.